How SPUD Labour works
Speed up and simplify managing your workforce by having SPUD Labour at the core of your business. Employees can clock in with their fingerprint using our bio metric tablets, geofence app, managers clock in page or by populating the timesheet page. This data is then allocated to a timesheet which can be amended by a manager. Export both labour and clock in reports to view hours worked (including those additional to the set shift pattern) and edits made to labour times.
Comprehensive features
Safely store all employee information including bank details, ID, wages and shift patterns as well as all staff training and certifications. SPUD's GDPR switch ensures you have control over who can and who can't view sensitive information. Receive alerts when training is due to expire, health questionnaires are flagged or if a young person is present. Our training table offers a one click download of certificates which can be filtered by training type or member of staff, giving you visibility of staff who need to complete additional training or qualifications.
SPUD's settings function allows you to create and set multiple projects, geofence area for mobile clock in, access rights for each user, training types and job roles for staff; tailoring the system to suit the requirements of your business.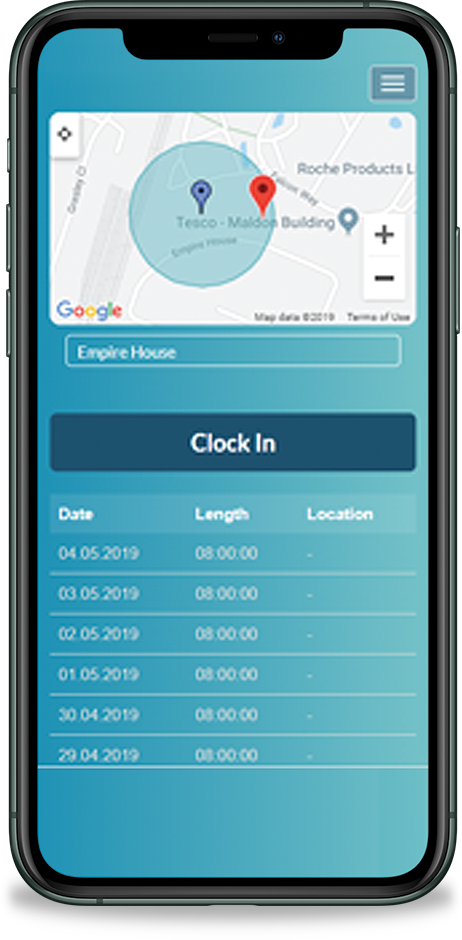 Get a demo of SPUD Labour

With costs from as little as £1 per employee to use our software, our prices are the most competitive in the market!
Set up your account in three easy steps
One
Call us for a FREE member login and proposal
Two
Sign in to complete your account set up
Three
We could have you monitoring staff within 24 hours
Request a member login and proposal

Our project team very quickly saw the benefits of SPUD, within the first two months we had all project staff clocking in using the biometric tablet
Eamon Hanley, Slipform
As a company we've grown rapidly over the last few years, SPUD has helped us get our information under control, previously our office staff would spend up to three days collating timesheets, since we've started using the tablets we now can pull one report to be checked and sent to our payroll company.
Paul Loftus, Loftus Construction